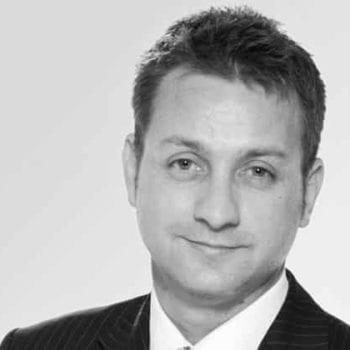 KONRAD BUCZYNSKI, CPRM, RSecP
Managing Director
Konrad was a graduate of the Royal Military College Duntroon and served as an Australian Army Officer and telecommunications specialist until 2001. He has served as a Director of the Australian Centre for Security Management and was previously the Chief Security Officer and Crisis/Business Continuity Program Manager at Thales Australia-New Zealand, the region's largest Defence Prime Contractor at the time.
A current Committee Chair for Security Professionals Australasia (SPA) and Australian Risk Policy Institute (ARPI) Associate, Konrad has provided security risk and resilience, crisis management, enterprise risk management, pandemic, compliance and auditing consultancy services to a broad range of local and multinational companies internationally. Offshore locations where he has worked include Pakistan, Solomon Islands, United Arab Emirates, New Zealand, the United States and in various countries throughout Europe.
A widely recognised expert security risk manager, Konrad is a member of the Australian Working Group involved in the development of an international/ISO standard relating to enterprise security management.
Konrad has had significant involvement in Department of Defence and national aviation security initiatives, including provision of security risk and telecommunications consulting services to Defence Corporate, Services and Groups, and Australian aviation operators throughout the introduction of the Aviation Transport Security Act.
In 2007 he was recognised by the Global Alliance for Enterprise Security Risk Management as one of three finalists in an 'Excellence in Security Convergence and Contributions to Enterprise Risk Management' awards program. Konrad was a key contributor to the industry reference text 'Security Risk Management Body of Knowledge' (SRMBoK) and has presented at numerous conferences.
Konrad maintains and has attained the following associations and qualifications:
Chair, Education and Certification Committee, Security Professionals – Australasia
Member, Risk Management Institute of Australasia
Masters Security Management
Graduate Diploma Information Technology Management
Graduate Diploma Telecommunications Management
Certificate IV Security Risk Management
Certificate IV Workplace Training and Assessment
Associate Diploma Personnel Administration
Trained Auditor and Assessor