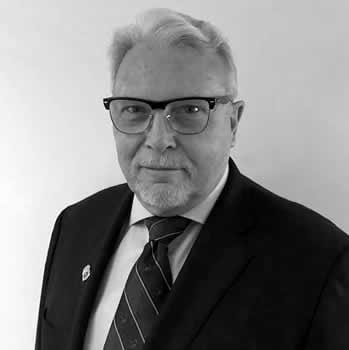 JASON BROWN, FSYI, CSYP, ASM
Chairman of the Board | Non-Executive Director
Qualified in psychology and security risk management, Jason has a number of areas of expertise, including Security Intelligence, Counter Terrorism, International Liaison, Leadership, Training and Strategy Development. He has served on a number of senior boards and committees in both the Public Sector and Private Institutions, Including:
Chair of International Standards Technical Committee TC262 Risk management.
Chair of the Steering Committee for the International Day of Recognition for Security Officers.
Member of the ISO Societal Security Standards Mirror Committee Australia to 2014.
Senior Regional Vice President ASIS International 2009-12, Member of ASIS International Standards and Guidelines Commission and Chair of Asia Pacific Advisory Committee 2010-12.
Deputy Registrar Security Professionals Registry – Australasia 2013 – 2015.
Board Member Australian Risk Policy Institute 2013 – 2015
Chair of the Australasian Council of Security Professionals' 2009-12
Honorary Fellow, Policing, Intelligence and Counter Terrorism Centre, Macquarie University 2005-2016.
Chair of Defence Security Committee 1999 – 2002.
President of the Australian Institute of Professional Intelligence Officers (AIPIO) – 1998-2000
Jason has a number of publications in the areas of client service, intelligence management and security. He is internationally known speaker in the areas of intelligence, security, export control, risk management and strategic planning.
He is a member of ASIS International, ARPI, RMIA and a Fellow of the British Security Institute.
In 2011, Jason was awarded the Australian Security Medal, and in 2012 he was admitted as a Charted Security Professional in United Kingdom and a Registered Security Professional Australasia.
In 2013 he was a finalist for the Defence Excellence in Security Award for Innovation and listed by IFSEC International in their roll of Global Top 40 influential persons in Security and Fire Management.